Our mission is the same, but our capabilities are deeper and broader than they've ever been.
ALWAYS INFORMED AND LED BY CUSTOMER NEEDS
Through over forty years of constant innovation and determination, we have made it our business to provide customers with the highest quality and most comprehensive data available.
From our beginnings as a single service, Stark has developed unrivalled technology to give you the control you need to make informed decisions about your energy consumption.
We have everything in-house for you to understand and manage your electricity, gas and water usage, so you can reduce your energy costs and minimise your carbon emissions.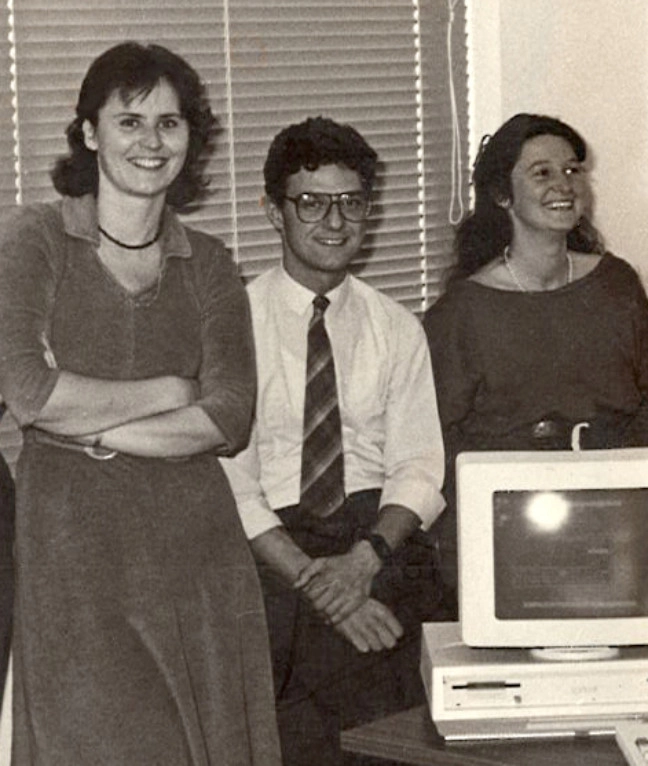 Founders Angela Hauser and Howard Stark with the Apple EII
STARK'S JOURNEY TO SUCCESS
We understand that to make smart decisions, businesses and organisations first need consistently high quality, reliable data. We have evolved into an energy, data, analytics and infrastructure powerhouse – connecting all areas of the industry and fully accredited to have more influence and ownership to continue to deliver best in class energy data.
Started as a pure play software development, deep energy domain expertise business
Began collecting and processing and assuring data directly from the meter and combining that with powerful analytics
Core offering of great data and analytics has remained constant, and we've evolved to compliment it with deeper capabilities such as Stark Charge and Zero platforms
Founded by Angela Hauser, Johanna Stark and Howard Stark in 1981
Howard Stark had the idea to automate the calculation of electricity tariffs using a personal computer
We began with giving away computers to run our software, helping business by business interrogate, understand and manage their energy problems
Stark services you might be interested in: